VPN AND IT WORKS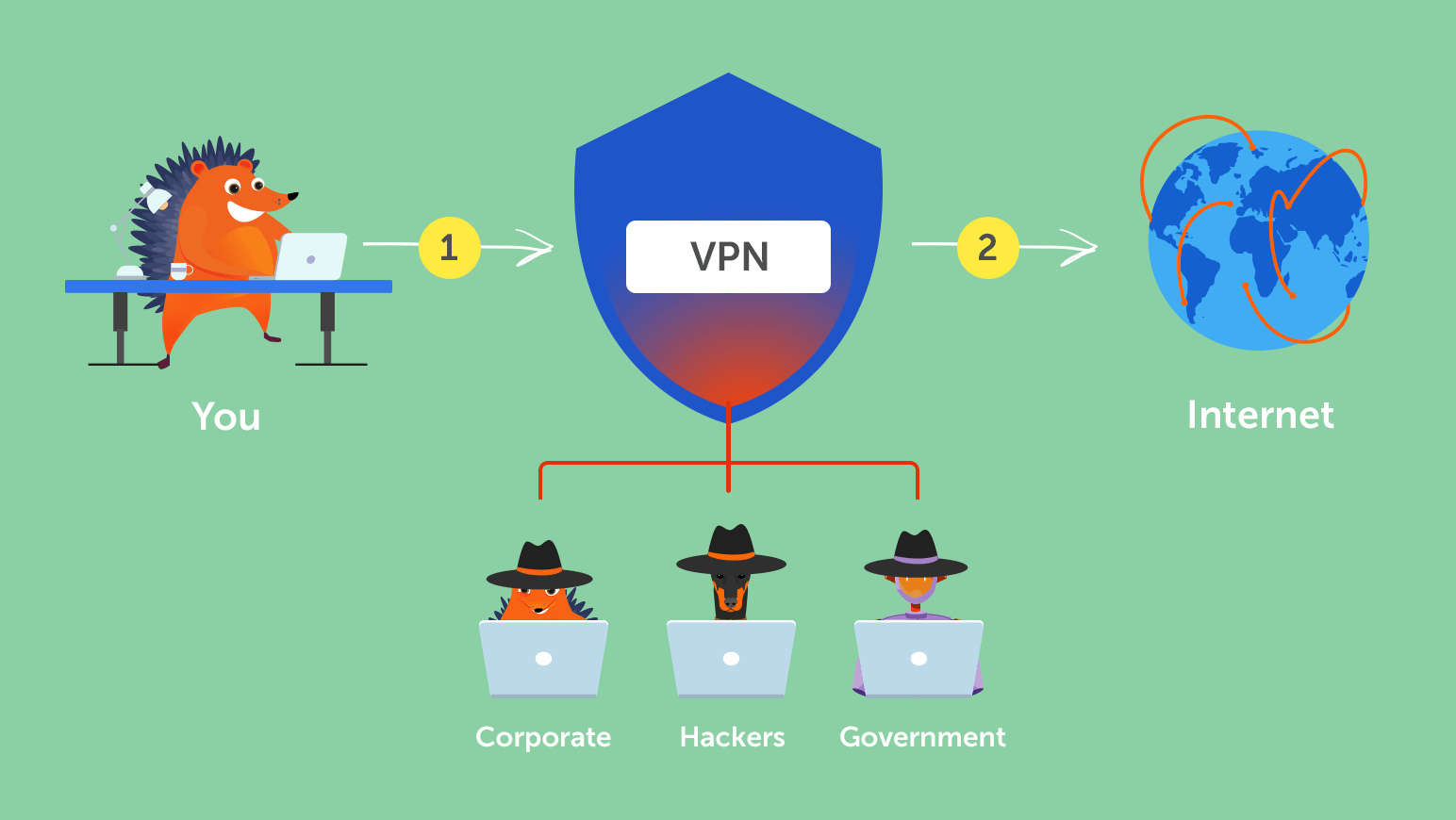 A VPN is a Virtual Private Network and used to connect two private networks via the Internet. Virtual" implies that there is no physical network infrastructure dedicated to the private network. Instead, a single physical network infrastructure is shared among various logical networks. In VPNs, various networking technologies are applied toward the goal of providing private communications within the public Internet infrastructure. It is a type of private network that uses public telecommunication, such as the Internet, instead of leased lines to communicate. It became popular as more employees worked in remote locations. A private network is available to everyone and usually has access to the Internet, i.e. a wireless network. It is a cloud hosting servers and access is restricted and tightly controlled. It is a private network used as local networks that sit behind dedicated.
For example, with corporate networks or networks within schools where privacy and security of files and databases is essential. These networks are usually connected at high speed, either 1GB or 10GB, to allow fast data transfer between services. These services might be applications talking to databases or caching systems like memcache or reddish. Alternatively, they might be used to backup data or management networks. Private networks usually use a different physical network port on the back of a server to separate the traffic from public network traffic
Advantages of VPN (Virtual Private Network)
Today, the Internet is more accessible than ever before, and Internet service providers (ISPs) continue to develop faster and more reliable services at lower costs than leased lines. To take advantage of this, most businesses have replaced leased lines with new technologies that use Internet connections without sacrificing performance and security. Businesses started by establishing intranets, which are private internal networks designed for use only by company employees. Intranets enabled distant colleagues to work together through technologies such as desktop sharing. By adding a VPN, a business can extend all its intranet's resources to employees working from remote offices or their homes.
Enhanced security
Remote control
Share files
Online anonymity
Unblock websites & bypass filters.
Change IP address.
Better performance.
Reduce costs.
Private Networks vs. Virtual Private Networks
Employees can access the network (Intranet) from remote locations
Secured networks
The Internet is used as the backbone for VPNs
Saves cost tremendously from reduction of equipment and maintenance costs
Scalability
Remote Access Virtual Private Network
How it Works
It has two connections – one is made for the Internet and the second is made to the VPN. It contains datagrams – contains data, destination and source information. VPNs allow authorized users to pass through the firewalls. Protocols create the VPN tunnels.
Industries That May Use a VPN
Healthcare: enables the transferring of confidential patient information within the medical facilities & health care provider
Manufacturing: allow suppliers to view inventory & allow clients to purchase online safely
Retail: able to securely transfer sales data or customer info between stores & the headquarters
Banking/Financial: enables account information to be transferred safely within departments & branches
General Business: communication between remote employees can be securely exchanged
Where do we See VPNs going in the future?
VPNs are continually being enhanced. As the VPN market becomes larger, more applications will be created along with more VPN providers and new VPN types. Networks are expected to converge to create an integrated VPN. It improved protocols are expected, which will also improve VPNs.
4:49:43 PM
Thursday, February 18, 2021
Comments