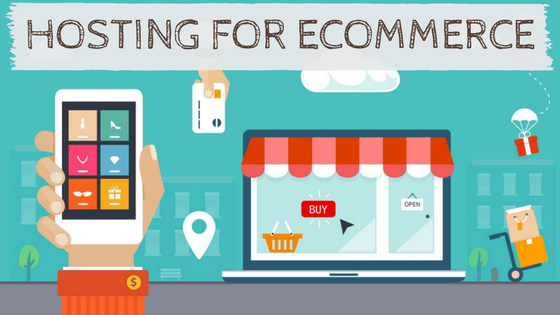 Web Hosting is the activity for the companies to provide storage space and access for website on servers. Web Hosting service entirely depends on the internet, hosting services which allow the individuals, and all the companies or organizations for making their website to access to all over the world. It helps in providing the space on the server that is owned or leased for usage of the clients and also providing internet connectivity in the data center. Collocation is one of the terms known to be providing space in the data center and connecting to the internet. It is a service that allows users to post web pages to the internet. It allows users to publish their own information resources to any internet user. It is a business that provides the technologies and services needed for web sites to be viewed on the web.
WHAT IS A WEB SITE?
The total costs of setting up your own in-house Web commerce site are expensive. Web hosting services allow businesses to start electronic commerce inexpensively. Web hosting services provide all the services that an ISP does.
Types of Web Hosting services:-
Self or Free Web hosting
Shared Web hosting
Reseller Web Hosting
Dedicated Web Hosting
Cloud Web Hosting
Co-located Web Hosting
Implications of Self or Free Web hosting
The online business owns and maintains the server and all its software. It implies full control, instant hardware access, and complete flexibility. A business must have additional staff, Web expertise, expensive equipment, and a high-speed direct Internet connection.
Implications of Shared Web Hosting
Your Web or commerce site resides on the same server as several other sites. It is inexpensive, requires very little of an online store's time to maintain. It has a very high-speed connection to the Internet. It may lose direct control from online stores. Security concerns arise from unrelated online businesses sharing the same server.
Implications of Reseller Web Hosting
It allows clients to become web hosts themselves.
Implications of Dedicated Web Hosting
A Web host provides a server for your Web site alone. More Web and commerce software options, a good high-speed connection, more control of a site's design become available. Higher software costs and maintenance costs can be incurred.
Implications of Cloud Web Hosting
It allows customers powerful, scalable and reliable hosting based on clustered load balanced servers.
Implications of Co-located Web Hosting
The server is owned by the online store, but is located on the Web host's site. The Web host provides maintenance based on the level of service the online business requires. Maintenance costs are higher than self-hosting. "ValueWeb" is an example of a Web hosting service. It provides services of shared hosting, dedicated hosting, and collocation services.
What should you look for in a host?
Usage limitations
Most hosting plans limit how much data you can transfer to and from their servers in a given month. Once you reach 500MB or 1GB of data transfer, most companies charge you by the megabyte for any additional traffic.
Script and extension support
If your Web site uses or will soon use SQL databases, CGI scripts, FrontPage 2000 extensions, PHP and Active Server Pages.
File-transfer options
You'll need to upload your site from your local machine to the server, it lives on, and you may want people to be able to download files directly from your site. Look for a host that offers unlimited password-protected FTP uploads to get your site online
Mail options
How much e-mail will you need for your domain? Estimate the number of mailboxes you'll want. You might pick one for each employee, for example, and add some for functions such as sales, info, complaints, and feedback
Site statistics
You may not think much about hit rates and browser versions and types now, but once you get the site off the ground, you might want site statistic tools so that you can evaluate the traffic and plan future site development.
Factors to evaluate when selecting a hosting service
Functionality
Reliability
Bandwidth and server scalability
Security
Backup and disaster recovery
Cost
Host your Website in 3 Steps
1. Register a Domain Name:
You can choose any name you want, but it should reflect what your website is about. Domain names can only contain letters, numbers, and hyphens and it is limited to 70 characters. Domain names also can be upper or lower case, but case is ignored by Domain Name Servers (DNS). Find a domain name using a site like Instant Domain Search instead of typing into the URL bar . Once you've found a domain name, register your domain name with a domain registrar. The prices vary considerably depending on the domain registrar you choose. Domain names are usually registered for a minimum of one year, but usually you can register your domain name for longer than that. Typically, the longer the contract, the cheaper the domain name.
2. Find a web host:
At this point, all you have is a domain name. You don't have a server to host your website, so you now need a server to host your files. You will link up your hosting server with your domain name. Rather than doing Step 1 (registering a domain name) and Step 2 (finding web hosting) separately, you can register a domain name and sign up for hosting in one process. If you choose an any hosting website, you would create an account on their site and purchase a domain name and web hosting. When you are browsing, hosting plans, it will ask you to choose an operating system, it will ask you to choose between Linux or Windows. This does not mean the operating system on your local computer. This refers to the operating system of the server. The default is Linux, which is typically what you want. If you get into ASP.NET developer, you will probably want Windows.
3. Upload your files using FTP
After you've purchased a domain name and web hosting, you will be sent an email with FTP information so that you can upload your website files using an FTP client.