Big data
are used for a large data set. It relates to the use of large data sets to handle the collection or reporting of data that serves businesses or other recipients. It is the latest competitive advantage for businesses. It is similar to small data , but bigger in size. It has an aim to solve new problems or old problems in a better way. They are now made from a number of interconnected elements into every industry and function across the global economy. The use of Big data will become the basis of competition and growth for businesses by enhancing the productivity and creating significant value for a global economy with waste reduction and increased quality of products and services.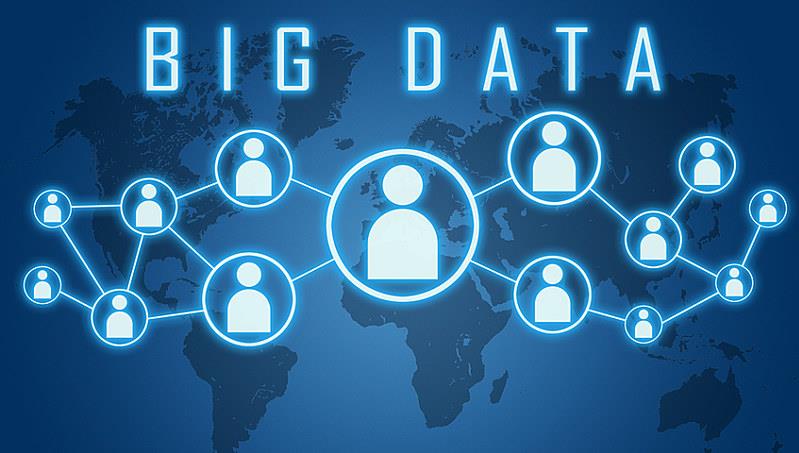 In earlier times, big data were more expensive and less feasible. They are simply used to handle the database and data handling architectures. But today, big data analytics tools intended by experts can assist companies in improving operational efficiency, driving new revenue and gaining competitive advantages. However, there are distinct types of analytic applications to consider. For instance, descriptive analytics, which focuses on explaining something that has already happened, and suggesting its root causes.For example, Microsoft Excel spreadsheet easily handles too large data.
Big Data EveryWhere!!!!!!!!
Lots of data are being collected and warehoused
Web data, e-commerce
Purchases at department/ Grocery stores
Bank/Credit Card transactions
Social Network
Benefits Of Big Data Analytics Are As Under-
Cost Reduction:-
Every large company is using big data technology instead of processing and storing huge amount of the latest data in a data warehouse. Hadoop and other Big Data technologies can offer substantial cost advantages.
Faster and Better Decision Making:- Very Large Scale companies and organizations are both faster and better decision making with the help of data mining.
New products and services:- The most important use of big data is to develop new products and services for clients.
Holistic:- Information is currently kept in silos within the organization.
Trustworthy:- Things as simple as monitoring multiple systems for customer contact information updates can save millions of dollars.
Real time website customization:- You can personalize your web content or appearance in real time to suit every customer visiting your website on the basis of sex, nationality, or location.
Accessible:- Accessing the right data is difficult.
Relevant – Moreover, companies are dissatisfied with their tool's ability to filter out irrelevant data. Something as simple as filtering customers from your web analytics can provide a tonne of insight into your acquisition efforts.
Secure – The secure infrastructures being built by big data hosting and technology partners can save the company average revenues.
Authoritative – Some organizations and companies struggle with multiple versions of the truth, depending on the source of their data. By combining multiple, vetted sources, more companies can produce highly accurate intelligence sources.
Actionable – Moreover, companies and organizations have outdated and bad results that can make bad decisions that can cost billions.