MARKETING AUTOMATION
MARKETING AUTOMATION: -
Marketing Automation is a software platform that automates your marketing for you. It is a direct marketing tool that works on multiple channels like an online and the offline business. This technology, designed for marketing departments and organizations to more efficiently market to automate repetitive tasks. This software helps you to work according to priority. This is more streamlined and efficient task to improve your marketing skills.
Features of Marketing Automations
Lead Management
Online Marketing Targeted / Lead Generation
Social Marketing
Email Campaigns
Resource Management
Website and CRM Integration
Progressive Profiling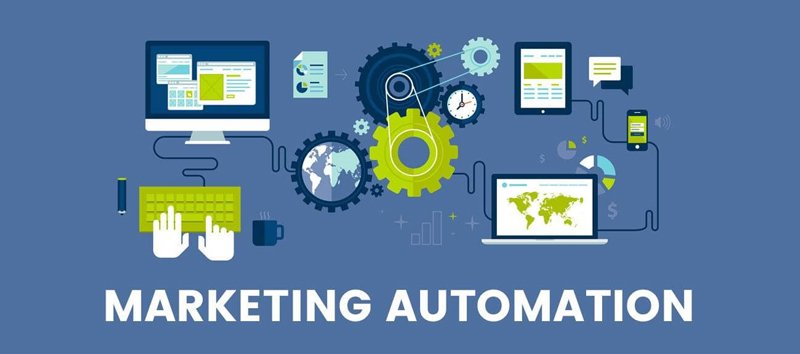 MARKETING AUTOMATION ARE THE MAIN FOCUS OF THE FOLLOWING POINTS:-
Lead Generation by the SEO, content marketing and social media.
Qualifying leads for sales.
Know Your Audience
Automate the Effort
Moving Forward
Building relations with all the decision makers at their own pace and interest.
MARKETING AUTOMATION BENEFITS FOR A OVERALL A BUSINESS
It helps to reduce your staffing costs, i.e. recruitment, selection, development, training and compensation of the managerial personnel.
It helps with increased revenue and an average deal size.
It helps you to improve accountability of marketing & sales teams.
It takes less repetition and to get more creative.
It is becoming to be more effective.
MARKETING AUTOMATION BENEFIT FOR THE MARKETING TEAM
Refine your marketing processes
Taking target potential customers across multiple channels
It never stops A/B testing your campaigns.
It helps to encourage customer lifetime value through both up-sells and cross-sells techniques to build customer awareness.
It works for the target audience.
It saves time managing your social media campaigns.
Schedules are posted and campaigns ahead of time.
It takes less time to create campaigns.
It takes to get better reporting on actual working or not.
It's always giving reward your most loyal customers with a consulting program.
MARKETING AUTOMATION BENEFITS FOR THE SALES
Taking the guesswork out of lead scoring
Prioritise your leads with lead scoring
Keep your CRM data up to date
Know exactly when to call
Reduce lead conversion time
Automatically follow-up with leads
Never make another cold call
12:58:03 PM
Friday, February 19, 2021
Comments